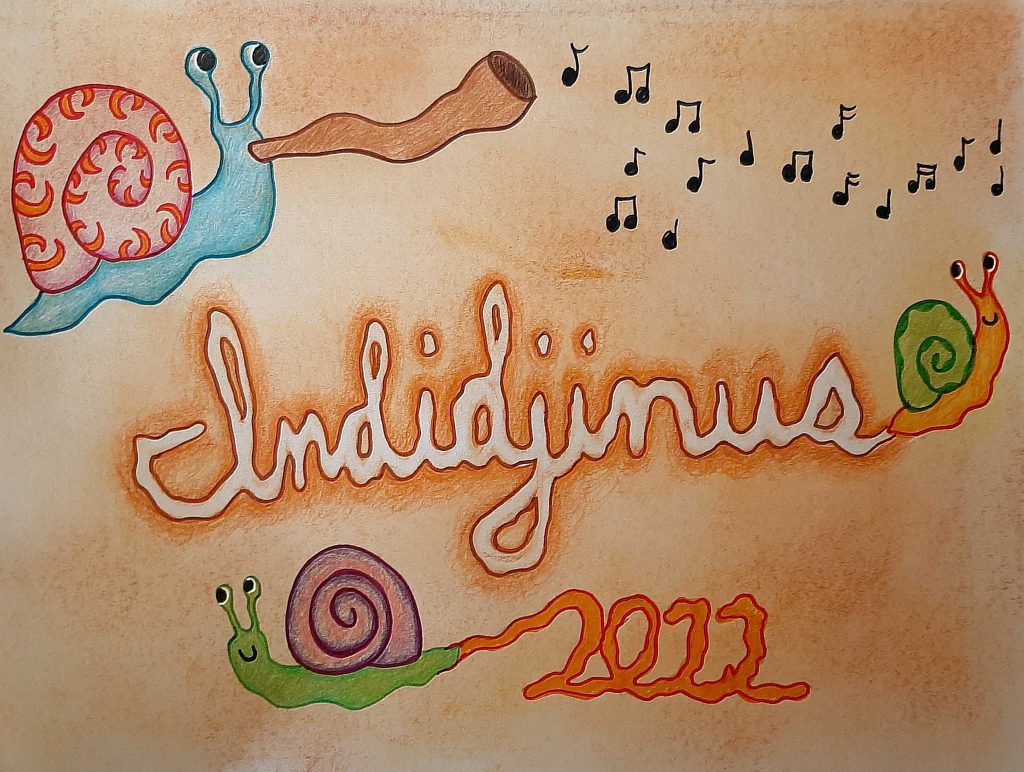 The longest running didgeridoo gathering in the Americas is held every summer in Oregon
This year (2022) marks the 25th annual InDidjInUs gathering, August 5-7,2022 in Scio, Oregon. Enthusiasts from all over the world come together to share the music, history, craft, and culture of the didgeridoo.
InDidjInUs is a co-created, community organized, weekend gathering of the didgeridoo tribe. Daytime workshops are taught and some are spontaneously created on the spot, utilizing the unique collection of attendees' knowledge and inspiration to share and enjoy our time together. Evenings host music featuring some of the best musicians and didgeridoo talent in the world. InDidjInUs is unlike any event anywhere!
InDidjInUs focuses on community building as well as enjoying, crafting, and playing the didgeridoo. Historically, we've hosted gatherings of up to 850 people for 3 days of music, camping, and workshops. The gathering facilitates the exchange of global cultural knowledge and provides opportunities to share the history, craft, musical talent, and culture of this ancient instrument.
Details
The dates:
August 5-7, 2022
The cost:
$175 per person Standard
Day passes are available for $75
$75 significant other pass (for those who would otherwise not attend. If your SO would attend regardless, we ask for the sake of the gathering's survival that you pay full price.)
Kids 18 and under are free if attending with a family.
As always meals and camping are included with your membership!
Location
Neal Creek Resort
Neal Creek Resort
44644 Camp Morrison Dr
Scio, Oregon 97374
Note: Neal Creek Resort no longer has a website.
Google Map:
https://goo.gl/maps/5ZtKDsPERPy
Neal Creek Resort has stopped hosting public events, the Google Map will show NCR as closed, you can ignore that.
Arrival:
We can begin arriving at Neal Creek Resort starting Friday morning.
Purchase Membership
Your memberships can be purchased here:
https://indidjinus.square.site/

or thru PayPal:
Donate
We accept donations year round! Your donations insure the continuance of InDidjInUs. You can donate anytime!
InDidjInUs is a 501(c)(3) non-profit organization, so your donations are 100% tax deductible! Our mission is dedicated to sharing the music, history, craft, and culture of the didgeridoo. We gather once a year and hope to make it a year round collective, sharing our love of the didge with children and schools, promoting awareness and education of the Aboriginal culture and their traditions.