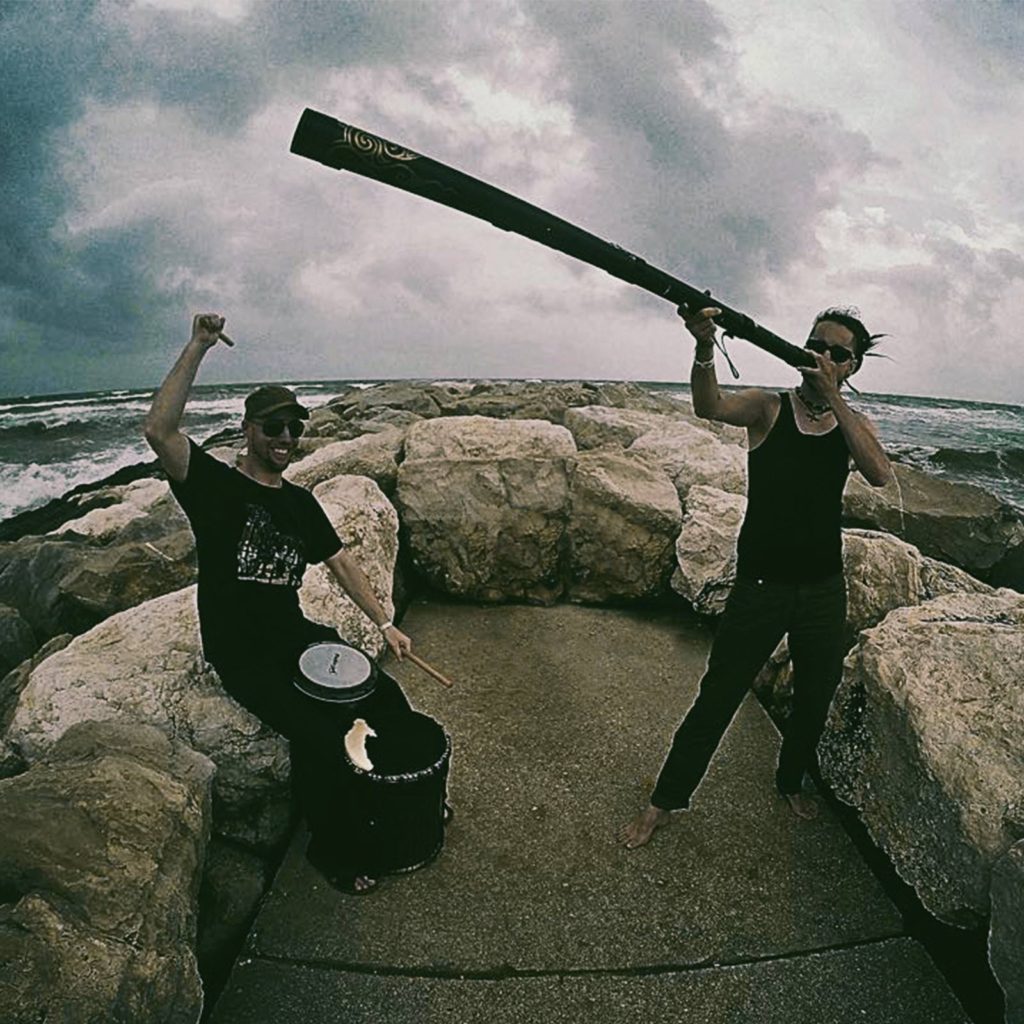 ThunderCrow is a new drum 'n' didge duo from Eindhoven, The Netherlands.
They play hybrid world beats, a mix of analog and digital music.
Drummer Rob and didgeridoo player Daphyd have been playing together for years already. They also play in another eccentric band called OMNIA for six years now and they have been touring in Europe, the USA and Mexico.
They played their first show as the ThunderCrow duo in the Benelux with one of their idols, Michael Franti.
ThunderCrow released their first album called "Drop It" in the Altstadt in Eindhoven, February '17.
The album contains Reggae, Afro, Drum 'n' Bass and much more.
---
---