June 28, 2016 at 5:48 PM
#1160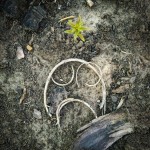 admin
Keymaster
Which event Janis?
The Festival, you can contact Margie or Karen Bishop
The Conference, I guess I'm doing it.
Some differences.  Festival will likely be much like it has been, but we're implementing a sort of application process.  I think we've all seen your stuff, so you shouldn't need that.  The Conference is small and the intent at this point is to put all the vending in a large 30ft. yurt with maybe some room outsize for a canopy if it gets full, but the idea is to have an indoor space so vendors don't feel like they need to sit there with their stuff.  It'll be more secure and with the smaller crowd, no one will miss a sale if they aren't in the booth.