May 27, 2016 at 10:40 PM
#938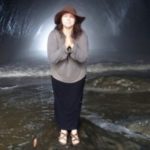 Karen Bishop
Moderator
Hey Stacy –  Is this something for the membership packets? I'm just a little unclear of the audience/ purpose. I pulled together language from a few sources to compile something (below). Were you thinking something along these lines?
—————————-
In-Didj-In-Us is an organization dedicated to the promotion of the music, culture and crafting of the didgeridoo. Founded by Chad Butler in 1996 in Scio, Oregon, it has grown to become the largest international didgeridoo gathering on the west coast (or the u.s.?). Each year musicians, friends and didgeridoo enthusiasts attend from all corners of the world, in an intimate setting where everyone can learn from and teach one another. This year, there are two opportunities to experience In-Didj-In-Us.
One opportunity is the conference, a member-based gathering where attendees take their love of the didj to a new level. This will be held at Neal Creek Resort  on August 12-14, just outside of Scio. This will be limited in size (200 people), and have a more intimate feel. The conference fee is $150.

The second opportunity is the In-Didj-In-Us festival. The festival will be held on August 19-21 at the familiar location of Prindel Creek Farm. The festival can accommodate more people, has a large outdoor kitchen, and will share many of the same musicians that play at the conference. The festival fee is $50 in advance, and $75 at the gate.

Both events will host small workshops, small-scale vending of handcrafted and unique musical instruments, and performances by some of the world's most renowned musicians. Both will be sure to leave participants amazed by the talent being displayed by performers on the stage or around the campfire at night. This is an environment in which every person becomes a leader, teacher and student. There are plenty of big names that attend but here every person is a shining star.