April 18, 2016 at 2:52 PM
#449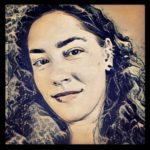 Stacy Sellers
Participant
We'll talk membership packets at the meeting on the 14th but I figured I'd get this list going so we can start brainstorming now.
Having digital copies of the membership packets for people to download seems like a great plan for efficiency and cost effectiveness.
June 1st-15th ish seems like a good deadline to aim for the digital version of the membership packets.
Will Thoren has offered to do a commemorative poster to add to the packets. We should think about what it should look like so he can get started on that.
Form of entry-
We should make sure to have a membership list "at the door" to keep track of entries.
We can do bracelets or something but Karen and I talked and thought it might be cool to do some sort of laminated card or something…
The packet should include the following info/items that can be downloaded or collected upon arrival:
*Form of entry/proof of purchase/commemorative doohickey
*InDidjInUs Conference 2016 commemorative art poster
*Information about the following that folks need to know before they arrive:
-Venue Info: address, directions, environment, etc.
-Rules
-Camping logistics (We may need to address certain needs here. Have we ever had anyone in a wheelchair? Who will sleep in the bunkhouses, etc.?)
-Vehicle parking/car camping
-Showers/drinking water on sight
-Bring your own dishes/vegetarian kitchen
-Vending/cash sales
Other things to think about… Do these topics need to be in the packet? Maybe separate links for those that only want some of it or all of it…
-Volunteer needs (?)
-What is InDidjInUs/about us (?)
-Scholarships (?)
-Bilaws (?)
I'm sure I am forgetting something here so please add to it as thoughts come to you. Thanks, everybody! You rock.
This reply was modified 7 years, 5 months ago by

Stacy Sellers

.
This reply was modified 7 years, 5 months ago by

admin

.
This reply was modified 7 years, 5 months ago by

admin

.