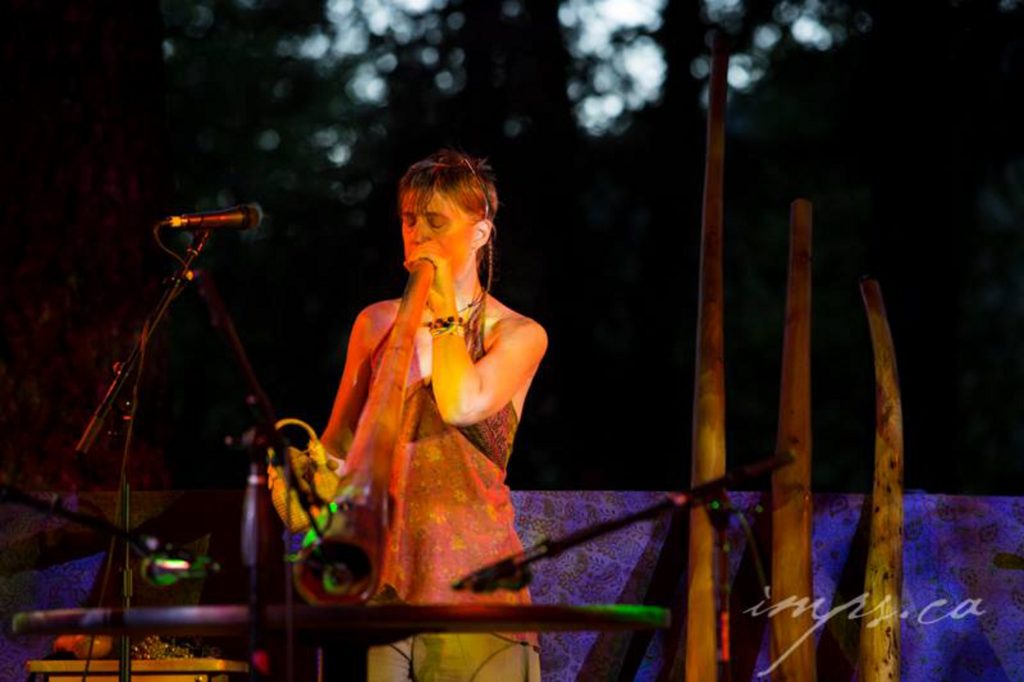 ---
---
Bio
Making music is something I've always done. It's a way to express what comes through me as well as way to communicate and connect with people where words can't go. I first learned I had these skills when I was very young and I shared them mostly with my family through playing the keyboard. It wasn't long after that I started sharing this love and ability with friends and many others through performing and composing. Most of my work was done organ, piano and synthesizer but in 2005, the didgeridoo came into my world very unexpectedly through a recording by Aboriginal player David Hudson. I was hooked and I HAD to play. Didgeridoo introduced a whole new way of thinking about music making, rhythm and sound that has had a profound effect on not just making music but also on living life. Now, I perform with, teach about and make didgeridoo. It's been an amazing addition to making music adding depth to what I've done already with singing and keyboard. The places I've been to and especially the people I've met have all been amazing experiences that have come to mean so much to me.
I am in deep gratitude to the Aboriginal peoples of Australia for their willingness to share this amazing instrument and culture. Without their generosity, I would not be able to do the work I'm doing
For those of you who want to know more about the academic side of my life, I hold a bachelor's degree in music composition from Cornish College of the Arts in Seattle, Washington and have written many classically oriented pieces for keyboard, choir, orchestras and ensembles. This work includes a 40-minute work for choir and orchestra combining the Latin requiem text with poetry from WWI called Our Last Good-byes. I wrote it to commemorate the 80th anniversary of the end of WWI. This piece ended up garnering a Seattle Artist Award from the Seattle Arts Commission in 1998. In 1999, I received the same award again for a piece called Harold's Adventures which loosely based on the children's book Harold and Purple Crayon – one of my most favorite books when I was growing up. Since then, I've won other awards for both composition and recording from ASCAP and Yamaha. Ok, so that's enough of that.
I've so enjoyed this colorful and varied career in music and look forward to seeing where this road leads me. But I am also enjoying the creative flow and process of where I'm at now.
If you would like to learn more about the work I do or hear more music, please visit www.pamelamortensen.net
THANK YOU!
---
---
Workshop
---
---
Performances: