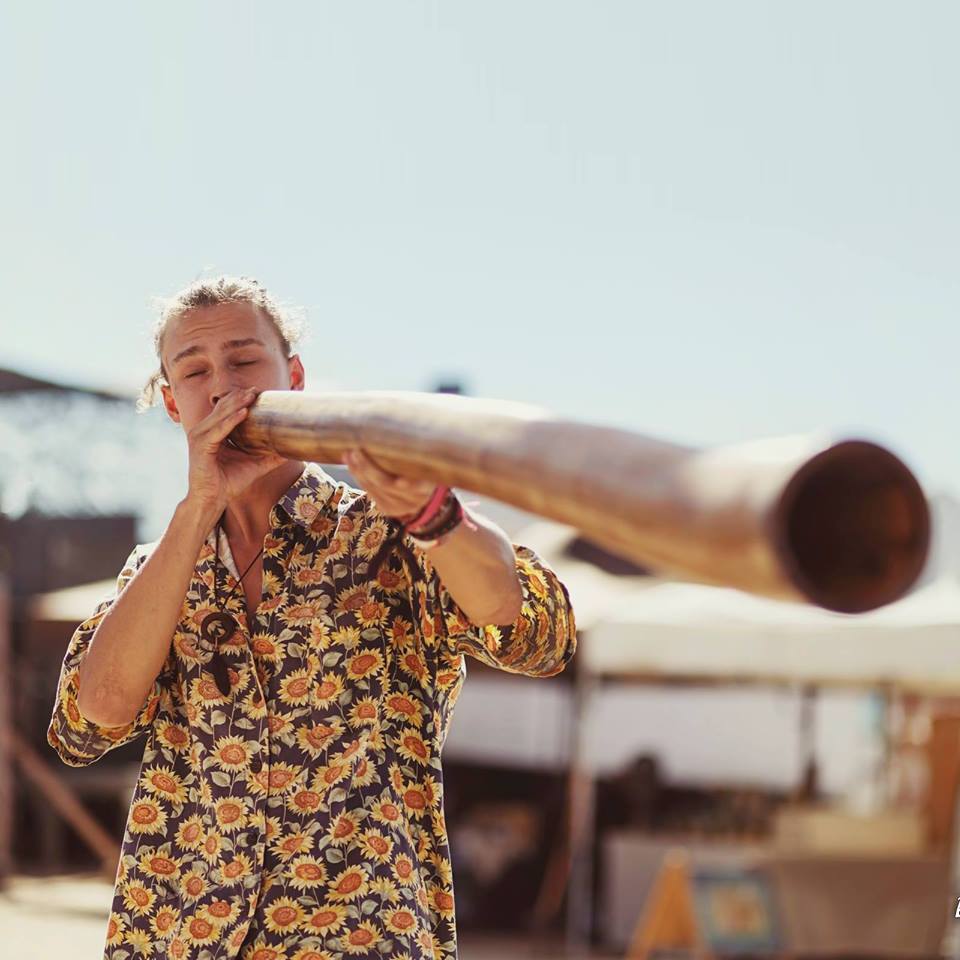 ---
---
I am an artisan that crafts, performs, and teaches the Didgeridoo. Growing up, I played brass instruments in school (trumpet and tuba!) and then fell in love with the Didgeridoo in college and dove deeply into playing and crafting the instrument. I've lead multiple workshops over that past years at Joshua Tree Music Festival and Lucidity Festival teaching the instrument, as well as performed regularly for sound baths and open mics in San Luis Obispo, CA, and Portland, OR.
My first experiences teaching was leading didgeridoo workshops. I felt as though I found a great sense of purpose in these experiences which helped guide me in my decision to start my journey of becoming an art educator! I've recently finished a masters program for education at Portland State University and worked at David Douglas High School in Portland this past year teaching jewelry and crafts classes. I am excited to continue my journey as a teacher and endlessly amazed at the power the didgeridoo has (guiding me to become a teacher and beyond!).
Workshops:
Beginning and Advanced Techniques of Didgeridoo:  Come to learn or improve your skills playing the Didgeridoo!
Workshop will provide opportunity to try techniques discussed on your own Didgeridoos and get individualized advice and questions answered. The attitude is anything is possible with practice and to have fun!
Some of the topics that will be covered:
The Buzz
Beatbox
Harmonics
Animal Sounds / Vocalization
Trumpet Tones
Circular and Bounce Breathing
Drop Jaw / Multidrone
Rhythm Development & Poly Rhythm
Cost: Free
Ability: Advanced, Intermediate, Beginner
---
---
Performances / Workshops:
Event Timeslots (2)
FRI
-
Main Stage
SAT
-
Beginning and Advanced Techniques of Didgeridoo
Bring a didge
All abilities
$Free