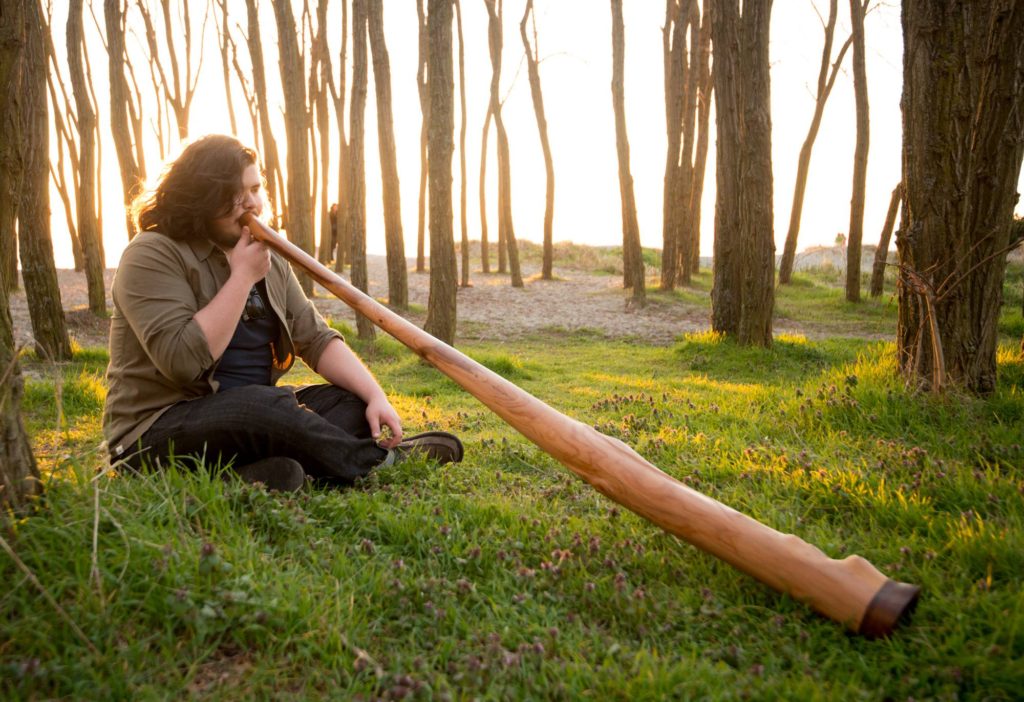 ---
---
Bio
Organic beats. Esoteric dance music. Ambient and energetic solo project combining percussion, ambient soundscapes, and the raw natural pulse of the didgeridoo.
Drawing inspiration from technical advances of the pioneering didgeridoo soloists before him, and from his own roots and experience Zachary brings the culmination of years of harnessing and focusing this instrument in his own way, leading to the present and entirely new lanes of sonic explorations to come.
Combining influences of folk music, shamanic song, urban/electronic beats and the driving force of the didgeridoo, this sound is meant to captivate and enthrall, to foster heart-opening and thought-sending, to inspire travels of the mind and body, and induce a bit of boogie time.
---
---
Workshop
Branches from Roots: From Basics to Characteristics
Building foundations for moving from the very root basics of the didge to finding the "you" in your sound.
---
---