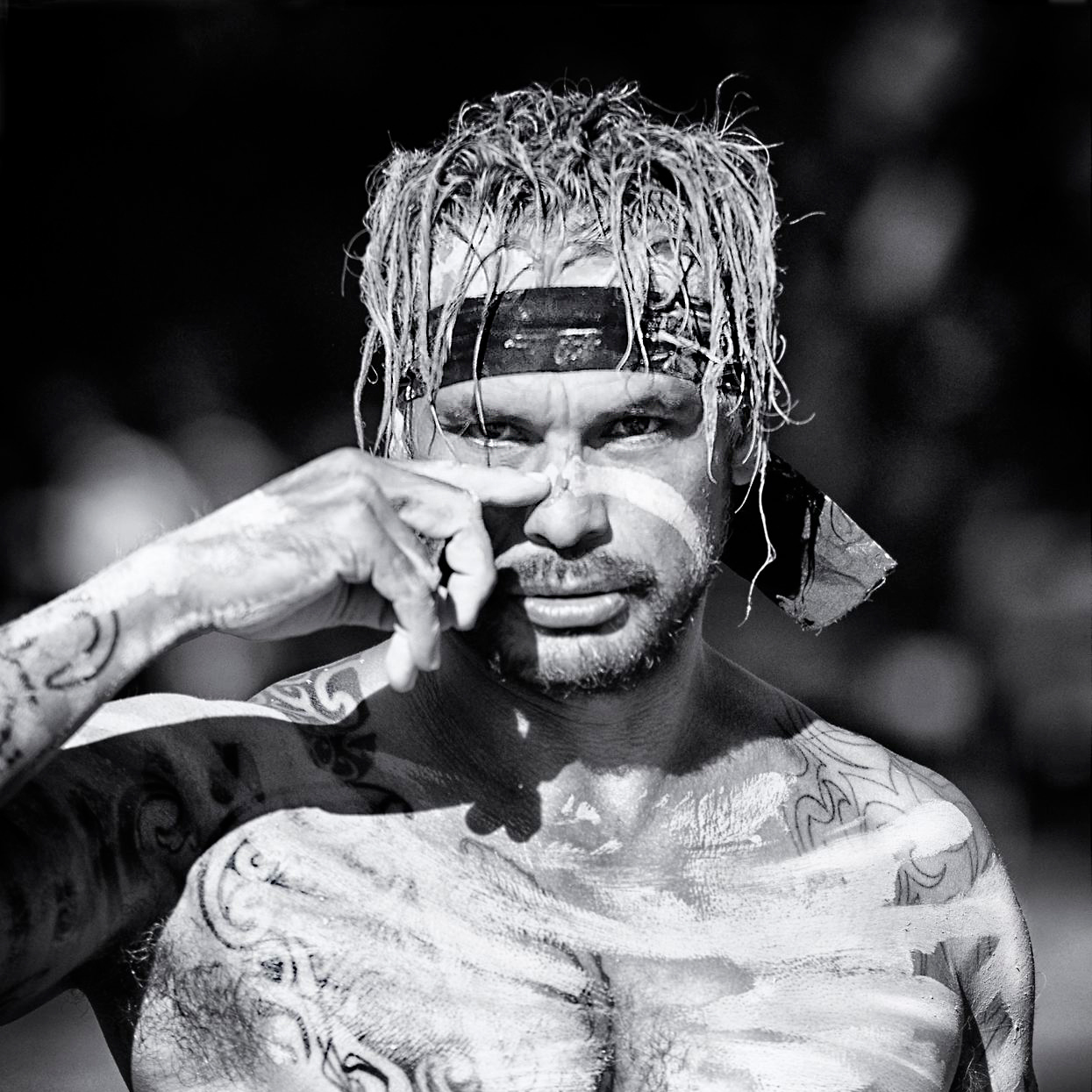 Dhinawan
Dhinawan, a descendant of Gamillaroi Bigambul tribe, is one of Indigenous Australia's most engaging, articulate and entertaining public speakers and entertainer.
Starting as a tour guide on Queensland's Fraser Island when he was 19 years old, Dhinawan has since become one of Australia's busiest cultural ambassadors. When not spearheading anti-bullying programs in primary schools and painting Aboriginal Art on boards for pro surfers Kelly Slater, Mick Fanning and Joel Parkinson, the now 36-year-old travels regularly overseas to perform in the UK, France, Germany, Austria, Switzerland, and Italy. Fanning also has written a five-page chapter on Dhinawan in his book Surf for Your Life.
Founder and front man of cultural collective Dhinawan Dreaming, Dhinawan uses the mediums of Aborignal dances, songs and storytelling to promote awareness and understanding about Indigenous Australia.
From children's Aboriginal workshops and corporate seminars to music festivals and private parties,audiences of all ages are immediately captivated by his dynamic, spontaneous, straight-from-the-heart cultural commentary.
As a way to foster cultural awareness in kids, Dhinawan established a Coroboree program called the Deadly Dancers.  Made up of roughly 40 kids aged 5-17 years of age, the group regularly perform at primary and secondary schools, as well as major events like Splendour in the Grass, Quiksilver Pro, and Lismore Rodeo Show.
Dhinawan currently lives in Northern NSW.
Premier's Encouragement Award Winner for Education & Knowledge
Starting as a tour guide on Queensland's Fraser Island when he was 19 years old
Workshops:
Tribal Dance – learn some traditional dances – $20 minimum
---
---
Performances:
Event Timeslots (2)
SAT
-
Main Stage
SUN
-
Tribal Dance
Learn some traditional dances
$20 minimum