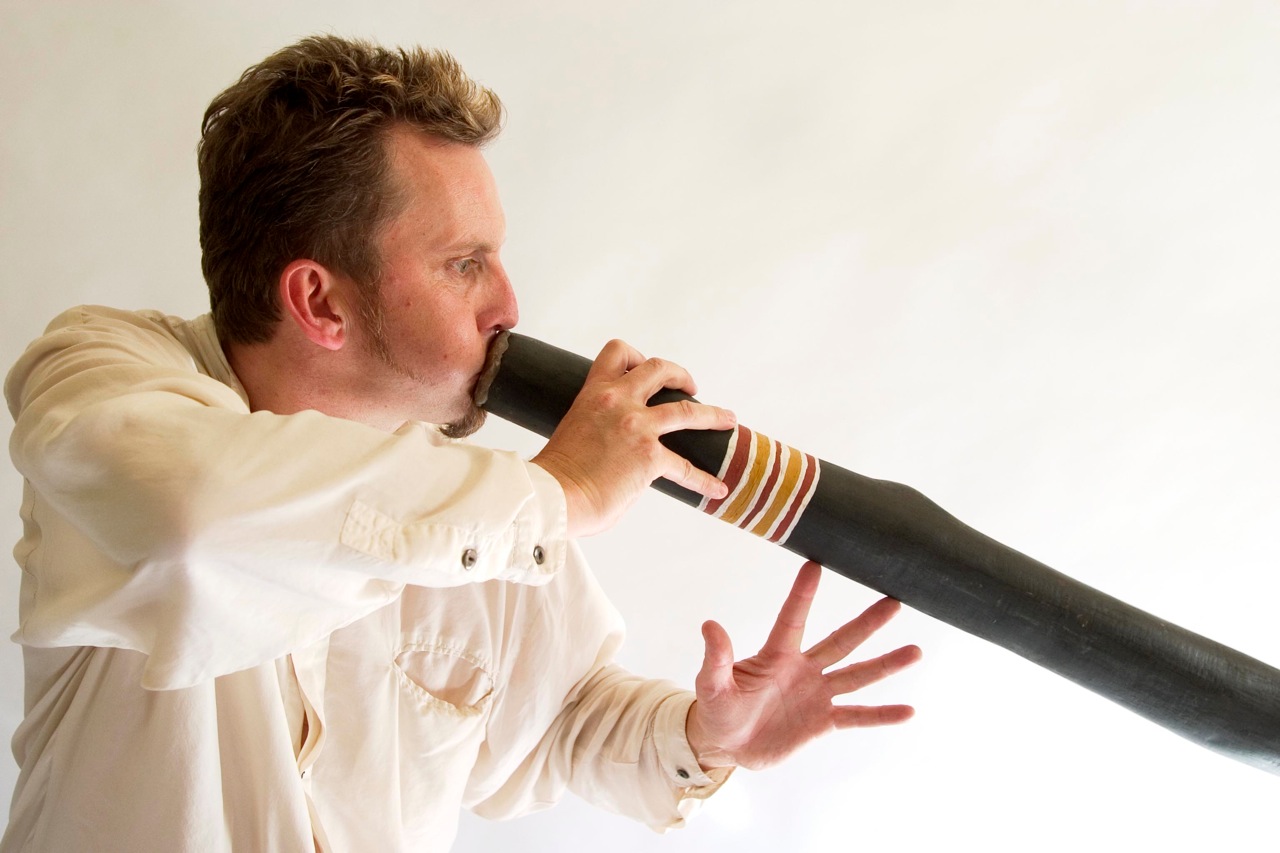 Workshops
1.The Didjeridu – a Whole Body Instrument
Advanced playing workshop with Stephen Kent
– Diaphragm rhythm and playing techniques
– Multiple layering of sound.
– Advanced Harmonic techniques/Overtones
– Polyrhythmic playing and complex rhythm cycles
– Playing smoothly and softly with feeling.
– The different bodily stations and how they affect the sound.
– Vocalizations – Animal sounds and more.
– A One Note Orchestra.
2. Didj Masterclass & Cultural Perspectives
– Compositional approaches to solo Didjeridu
– Improvisation in Music
– Performing on Didj & Percussion
– Playing with OTHER musicians
-Women and the Didj
– Connecting to the source.
+ Stories, Angles & Wisdom on 35+ years of learning Didj…
– This workshop also challenges the participants to bring along their own solo compositions and we will constructively deconstruct and critique those while offering ideas for evolution and improvement.
---
---
Event Timeslots (2)
SAT
-
The Didjeridu – a Whole Body Instrument
Bring a didge
Advanced
$30
SUN
-
Didj Masterclass & Cultural Perspectives
Bring a didge
Advanced
$30